After an oh-so-tumultuous turn of events this spring, Ontario educators now have some time to refresh. While we all regenerate our batteries and ponder what the fall will bring, ECOO continues to support educators with resources for coding and summer learning, culminating in August with ECOOcamp Ontario, a 3-day online conference. In the meantime, stay safe and healthy!
The education conversations on Twitter never stop!

#OntarioEducatorsUnited
#LearningTogetherAtHome
live from Twitter
#OntarioEducatorsUnited

Since May, our #FightCOVID #OntarioEducatorsUnited team has contributed 195, 917 cobblestones of computing using #RaspberryPi computers for #foldingforCOVID @tk1ng @RosettaAtHome @foldingathome @BOINCNetwork @balena_io bit.ly/oeu-folding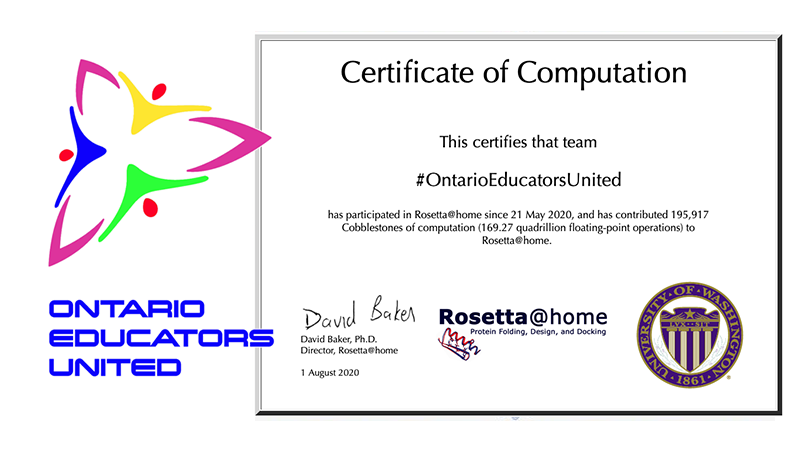 live from Twitter
@ecooorg

Join ECOO
ECOO extends an open invitation to Ontario educators to join the organization! 
At the 2018 and 2019 Annual General Meetings, the membership passed motions to keep the annual membership fee at $0, so you can join the organization for free!