Connecting has never been such a hot topic! We are all being challenged to stay in touch and wondering when to unplug.
Join Lucy and Kumiko from the Hackergal team and our special guests to learn how we can achieve balance and make the most of our connections both online and offline.
Meet Canadian Olympian Alicia Brown as she kicks off our webinar sharing about how YOU can overcome adversity by channeling your resilience.
Participate in an interactive talk led by Karen Vanderwerf from the Canadian Centre for Cyber Security, in collaboration with ICTC, and learn how to practice good digital citizenship as we are encouraged to connect online more than ever!
Learn from Sarah Ryan from Brilliant Labs, who will inspire us with her talk on the importance of disconnecting and making in your home!
+ Plus meet a Hackergal Student Ambassador and learn how things have changed in her life since she started remotely learning in March!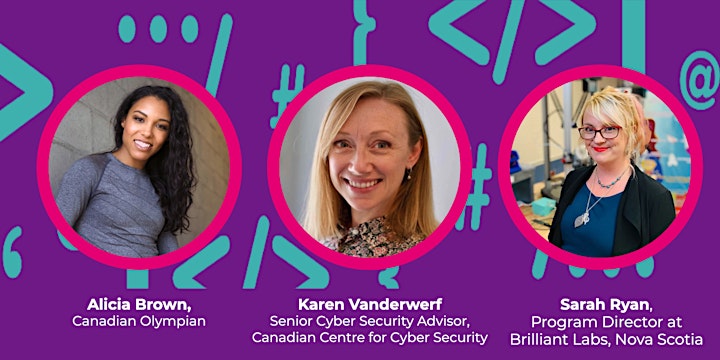 What you can expect to learn:
How we can ensure our well-being during this time
Tips for practicing strong digital citizenship online
The importance of 'disconnecting' from tech
Prerequisites:
None. Come as you are and join our community!
How to attend:
Spots are limited! Sign up today and a Zoom link will be sent to you after registration.